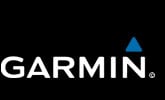 Being able to save favorite locations in my Garmin GPS unit has saved us lots of frustration during all of our trips. It has become my favorite feature of any GPS system. Having your first steps readily available when you arrive at your beautiful destination is crucial to having a great travel experience. Saving these important first steps in your Garmin GPS unit before arriving, will make your trip much more enjoyable. Instead of searching for your destination address, or trying to figure out where to park, you will simply select a destination you previously researched and saved….and just drive. Read on to find out how to save and use favorite locations on your Garmin GPS unit.
Planning your trip with Garmin GPS favorites is part of my series called: Maximize your Garmin GPS device when traveling.
Planning your trip with Garmin GPS Favorites
Save a Destination to Garmin GPS Favorites
First of all, make sure you are looking at the right map on your Garmin GPS. If you are home, and you are planning a trip to another country, change your Garmin map to the destination country map. Now, you are ready to save favorite locations.
Saving favorite destinations in my Garmin Nuvi GPS unit is one of my favorite features, because it helps me prepare my trips before hand and save lots of precious time while at the destination.
Search for a location. Make sure you have changed to the right country on your Garmin GPS.
From the search results, select a location.
Select Save.
Enter a simple name that makes sense to you. Something like: Verona parking lot or Reims City Hall. I like starting the name with the actual city I am visiting, so they are easy to find. Press Done.
Before I start my travel, I like saving favorites in my Garmin GPS for the first important steps. I save locations for my hotel, the parking lots for attractions and the airport or train station if needed.
Finding a Destination in Garmin GPS Favorites
Once you have saved a favorite location, you can use it. Here is how you find it.
Select Where to?
Press Favorites/Saved.
Select the Location you saved. The last saved favorite will be first.
Creating Categories for Garmin GPS Favorites
If you have lots of favorites, you can add custom categories to organize your saved locations. This is helpful especially when you plan your trip in advance so you don't waste your time looking for places to see and how to get there.
Garmin GPS Categories for Favorites appear in the saved locations menu after you have saved at least 12 locations.
Press Where To? then Favorites/Saved.
Press a location.
Press Edit then press Categories.
Enter one or more category names, separated by commas.
Select Done.
Deleting Garmin GPS Favorites
Why would you want to delete favorites? Well, when you plan a multi day, multi destinations trip, you will enter lots and lots of favorites. However, after visiting a city for example, you will not need those saved favorite locations because next day you will be going to a different place.
Learning how to delete your favorites, will make it faster and easier to navigate your favorites.
Press Where To? and then Favorites/Saved.
Press Delete Favorite/Saved Places.
Press the box next to the saved locations to delete, and select Delete.
My Best Resources for Your Garmin GPS
Get the official Garmin Europe map on an SD card and save $20. Just pop it into your Garmin Device and you're ready to go. Getting the map on an SD card is the best way to go as it saves you the time to download and install it yourself. This map is compatible with most Garmin devices from older Nuvi models to the newest Drive models.
If you are looking to buy a GPS unit so you don't depend on any wifi or data plan while traveling, take a look at this reliable & inexpensive Garmin GPS unit. Make sure you also buy the European map as the unit comes only with the US map pre-installed.
If you don't have time to order your maps on the SD card and already have a Garmin GPS unit, download Garmin Express software to update your unit's software, purchase and install maps directly from Garmin.
Get the right plug adapter for Europe or England. Durable, dual input plug adapters.
Planning a Trip Soon?
Take My SMART Travel Course
and learn how to plan your travel confidently through step by step videos. Save money and frustration and become a SMART traveler using my time-tested travel strategy.
Read My SMART Travel Book
and learn my best travel tips from 20+ years of international travel experience in less than 40 pages. These will save you lots of money and frustration on your next trip.
Read More: