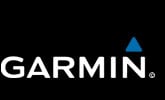 When I travel to Europe I always bring my old Garmin GPS unit loaded with the European map for driving directions. However, since Europe is small, often times I drive through different countries and I need to change the country in my Garmin GPS. Read on to find out the simple steps for changing the country on your Garmin GPS unit while traveling.
Learning how to change countries on Garmin GPS units is a crucial step to do before going on your trip to Europe. My suggestion is that you learn how to countries on your Garmin maps before you leave on your trip so that you don't waste time fumbling with your Garmin GPS unit once you arrive at your destination.
The Advantages of a Reliable GPS System
My old Garmin GPS system is one of my best devices for traveling to Europe! I neither have to buy  expensive data plans for my phone nor have to worry about finding phone or Wi-Fi signal. Just turn my Garmin on, enter my destination and drive. A reliable & inexpensive Garmin GPS unit just works anywhere and saves me tons of grief.
However, there is one scenario that always happen when I arrive in Europe. I turn on my Garmin GPS and wait for it to receive satellite signal. I change to the European map I have loaded previously on the external mini SD card.

However, sometimes, my Garmin starts in the wrong country. Other times I travel across country borders to a different country. In both of these cases I need to change countries on Garmin GPS system.
How do I change countries on my Garmin GPS?
How to change countries on Garmin GPS systems?
It is easy! Here are the steps for changing the country on your Garmin:
Press Where To
Press Address or  press Attractions. At the top of the screen it will show you the country you are currently using.
Press Change Country at the bottom.
Type the name of the country you want.
Press done.
Now your Garmin GPS will be set for the country you have selected. This country will be set until you change the country again.  All you have to do now is drive.
You can also learn how to switch maps on your Garmin GPS unit if you travel to Europe and back home in the US. One of my favorite features is saving favorite locations before leaving on my trip.
In order to make sure you can charge your Garmin GPS unit (and other devices) you have to have the right plug adapters for Europe so that your electronic devices function properly in Europe.
My Best Resources for Your Garmin GPS
Get the official Garmin Europe map on an SD card and save $20. Just pop it into your Garmin Device and you're ready to go. Getting the map on an SD card is the best way to go as it saves you the time to download and install it yourself. This map is compatible with most Garmin devices from older Nuvi models to the newest Drive models.
If you are looking to buy a GPS unit so you don't depend on any wifi or data plan while traveling, take a look at this reliable & inexpensive Garmin GPS unit. Make sure you also buy the European map as the unit comes only with the US map pre-installed.
If you don't have time to order your maps on the SD card and already have a Garmin GPS unit, download Garmin Express software to update your unit's software, purchase and install maps directly from Garmin.
Get the right plug adapter for Europe or England. Durable, dual input plug adapters.
This article is part of my series called Maximize your Garmin GPS unit.
How to change countries on Garmin GPS System
Planning a Trip Soon?
Take My SMART Travel Course
and learn how to plan your travel confidently through step by step videos. Save money and frustration and become a SMART traveler using my time-tested travel strategy.
Read My SMART Travel Book
and learn my best travel tips from 20+ years of international travel experience in less than 40 pages. These will save you lots of money and frustration on your next trip.
My Travel Resources page
will help you save money. These are the tools I use for planning all my trips.
Read More: