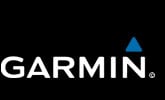 Having a GPS Unit while travelling seems old fashioned these days because of our cell phones. However, they can save you a lot of money and frustration because a GPS unit does not need an expensive mobile phone data plan or wifi signal. You just need to have the right maps, turn it on and it just works. This is why I always bring my old Garmin GPS unit when I travel. Read on to see why I purchased a Garmin GPS and how I learned to switch the maps on my Garmin Nuvi GPS.
Why did I buy a Garmin GPS?
Printing my driving directions from the internet was always very easy and more than enough for me…until recently. We recently had to plan for a long trip to Europe and driving in several foreign countries was scary enough, so having a GPS with me helped ease my anxiety a lot. The need for a GPS system became very clear and as a result I purchased a great Garmin GPS unit. I really like the Garmin systems because they work well everywhere and they are inexpensive. That being said…I got lost one time in Italy as well…but we found our way soon enough after asking around. Other than that our Garmin has worked perfectly.
When traveling to foreign countries, having a GPS system is definitely better than printing directions or using your cell phone…simply because you still can't rely on finding a good and affordable Internet connection when travelling inyernationally.
My purpose was simple: I wanted a GPS system that I can use both in Europe and California for driving everywhere.
This way I can have two maps on my Garmin GPS. Perfect! My inexpensive and reliable Garmin GPS unit made my life so much easier while in Europe.
Why would you ever want to switch maps on your Garmin GPS?
It's true that the Garmin GPS supports multiple maps, but the internal memory that it ships with it's not enough to hold two maps. So I had to buy an extra 4Gb memory stick and store the Europe map on it. This way I can have both maps installed at the same time.
But when I came back home, I could not figure out how to switch maps back to the US Map. I know I have done it before, but could not remember.
So, I tried all the combinations of the settings until I finally found it buried way deep in the "Tool" menu.
How do you switch maps on your Garmin GPS?
To switch maps on Garmin GPS is simple if you know what buttons to press. Here are the steps you need to perform to switch your current map:
Access the Tools Menu
Access the Settings Menu
Access the Maps sub-category
Press the Info button at the bottom of the screen. This was the tricky one I couldn't remember. You should see two maps…or more depending on what you have installed.
Select the map you want by checking the respective check box.
While abroad it's also very important to know how to change the country on your Garmin GPS.
Read more about how to change countries on your Garmin if you travel from country to country.
In order to make sure you can charge your Garmin GPS unit (and other devices) you have to have the right plug adapters.
Read more about making sure your electronic devices function properly in Europe.
If you are looking to buy a GPS unit so you don't depend on any wifi or data plan while traveling, take a look at this affordable Garmin GPS unit
YOURS FREE: Smart Travel Kit. Learn how to maximize your money, photography and electronics while traveling, plus practical destination guides delivered to your inbox for free.
You might also like: